Description
Our skin-friendly AirPods case is 100% non-toxic, and free from BPA and phthalates. A detachable wrist strap is included for convenient portability.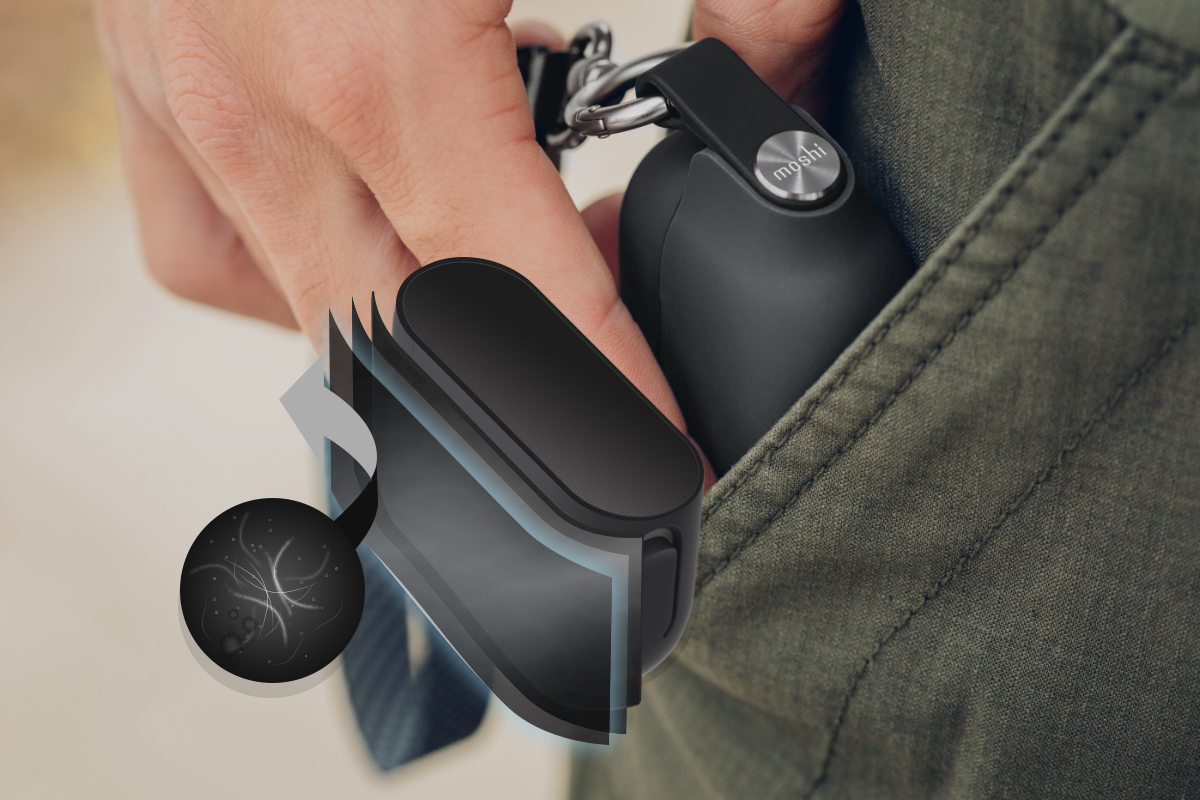 LINTGUARD™ COATING AND DUST GUARD
Pocket the difference
Moshi's advanced LintGuard™ coating prevents lint from sticking to the exterior and a dust guard seals the charging port to prevent build-up of dust and debris.
DETACHABLE WRIST STRAP
Handy when hands full
Conveniently carry AirPods while you've got your hands full, preventing expensive drops and loss. The strap can also be used to hang your AirPods from a backpack, belt, or handlebars.
360-DEGREE PROTECTION
We've got you covered
Pebbo encases your AirPods case in an all-over protective skin to prevent damage from impacts, shocks, and scratches. Custom cut-outs allow for easy opening and access to the sync button.
WIRELESS CHARGING PASS-THROUGH
No strings attached
Not only does Pebbo fit the AirPods wireless charging case, it allows current to pass through, so you can leave it on while charging. Guaranteed to work with Moshi's Q Collection of wireless chargers.